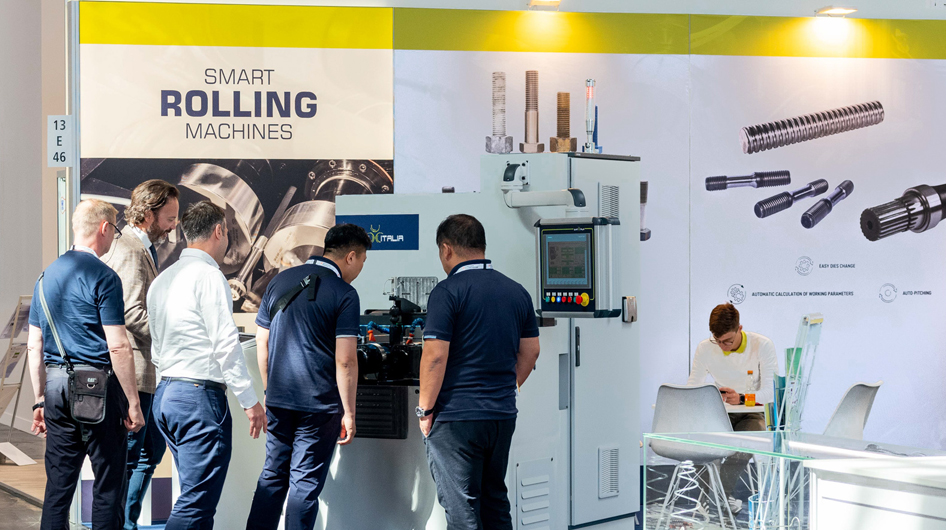 EVIRT presents new thread rolling machine MONO at Wire 2022
Evirt Italia will be present at the Wire 2022 fair, the international fair for the cable and metal wire industry, which will be held in Düsseldorf from 20 to 24 June.
The new Mono 20 Synchro thread rolling machine will be on display at the stand, the most widely used series of thread rolling machines integrated with technological innovations to ensure reliable and economical production.
This line of rolling machines, designed and produced by EVIRT Italia, consists of two slides – one mobile, redesigned and developed in order to increase the rigidity of the structure following specific FEM analyses. Thanks to its capabilities, the MONO series lends itself very well to the machining of cylindrical parts: recirculating ball screws, ISO and UNI metric threads, trapezoidal, asymmetrical, simple RAA and RGE toothing and knurling.
The MONO series is characterized by high rigidity and a very high level of automation. The latter, together with an entirely redesigned and strengthened base, makes the threading machines of the series by far the most user-friendly machines available on the market today. With reference to the same line of products, the optionals are also greatly appreciated, making this line of machines the only one capable of performing a complete set-up automatically and independently.
The further aspects that characterize the line are low energy consumption, ease of maintenance and low operating noise. For further information, please visit the page dedicated to innovations.