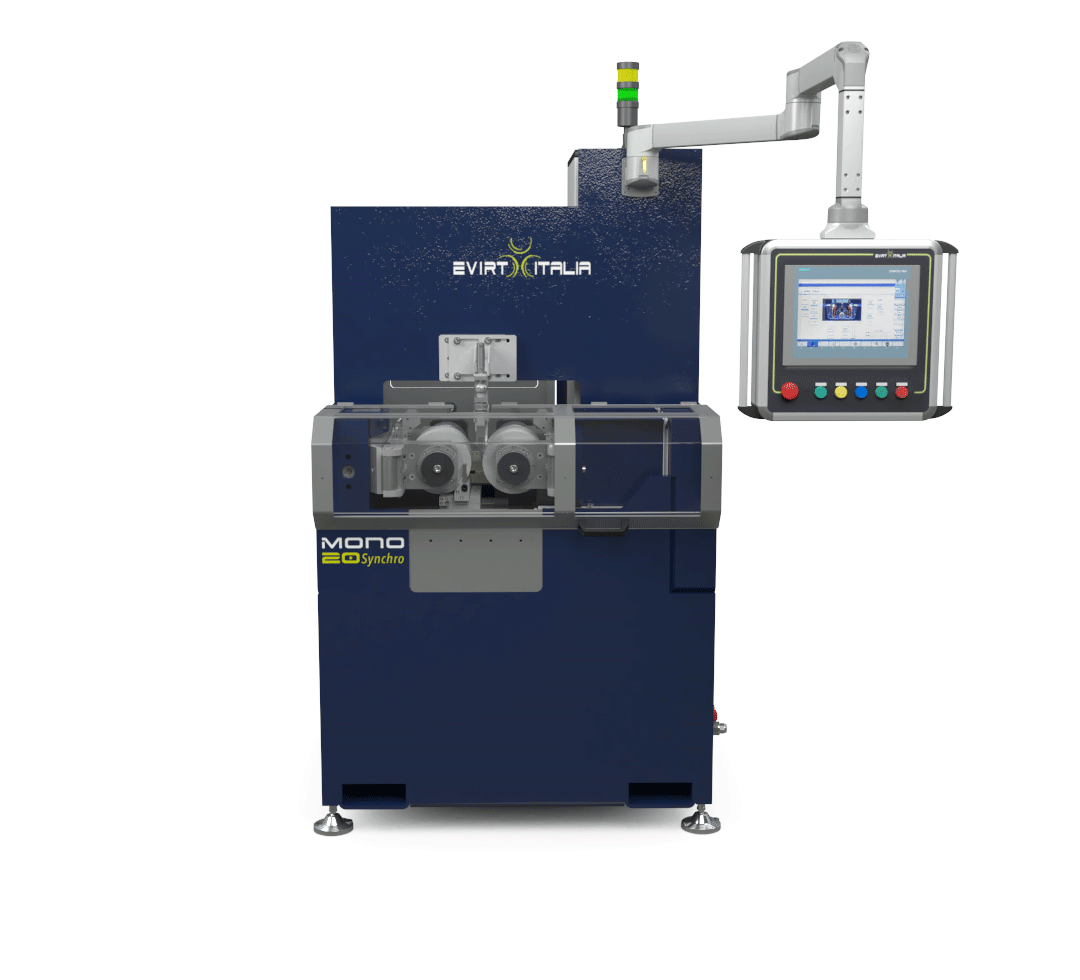 EVIRT MONO™ machines' series is the long-lived rolling machines and the reliable one. Characterized by One Single Moving Slide and Two Rotating Spindles, the machines of the MONO series are suitable for rolling standard threads and profiles as well as cold forming on cylindrical components according to the most common thread standards (ISO, ACME, TPN, WORM SCREWS, etc.).
The MONO™ machines are engineered and designed to perfectly adapt the economical manufacturing solutions as well as the high productivity manufacturing lines.
The main lead of the EVIRT Italia MONO™ line machines is the almost unlimited connection with automations, their short cycle times and the ability to make a quick and fully automatic setup – few seconds for pitch-finding during dies changeover.
The MONO™ model has been developed to allow fast and precise plunge and throughfeed rolling operations the spindles management for this series:
SYNCHRO version:
each spindle is directly connected to a Brushless motor through a high torque planetary gearbox;
GEAR version:
all the spindles are managed in group through a single transmission moved by a single asynchronous motor.