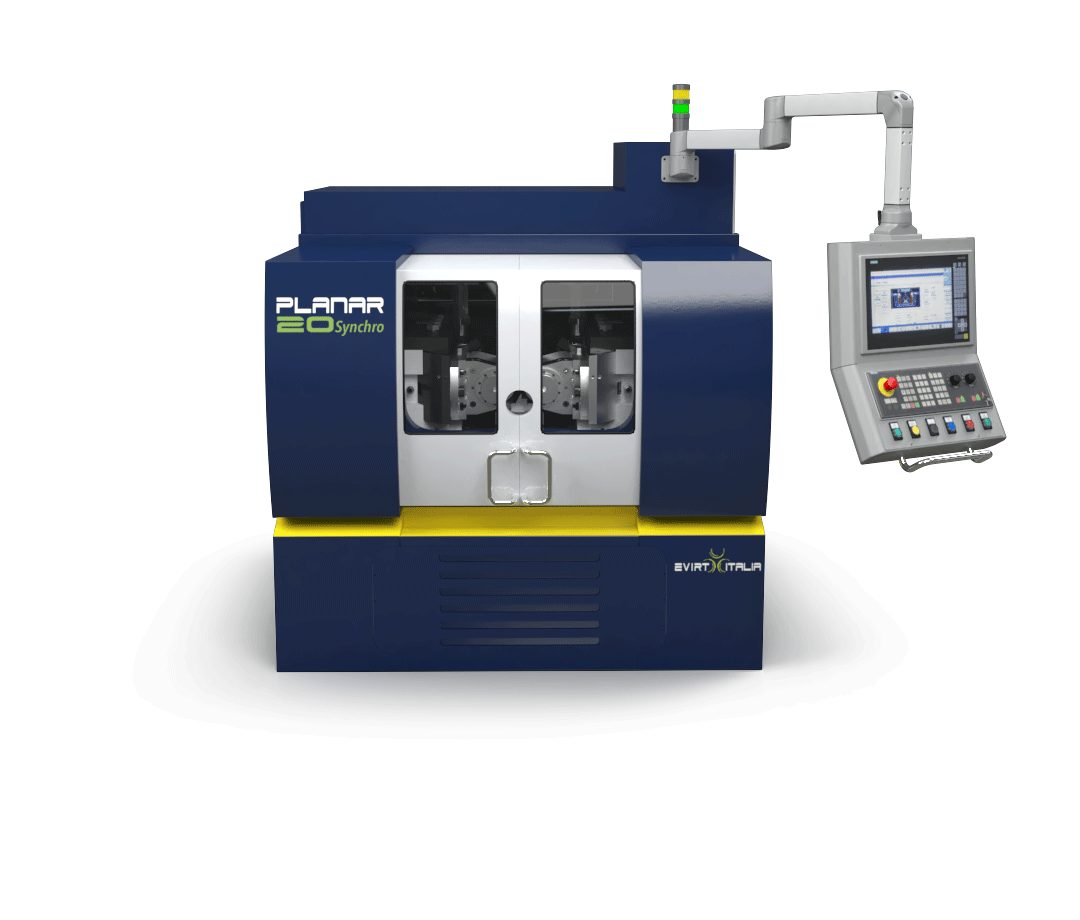 EVIRT PLANAR™ machines' series is the most flexible Rolling machines' series. Being equipped with Two-Independent Moving Slides, this group of machines are not only useful for threads, knurls and profiles rolling, conversely their main field is the production of splines (including little gears) and worm screws components as well as Ball Screws production for which the PLANAR™ series rolling machines has been deeply tested and approved as capable of producing 100% C3 Class Ball screws on various material up to HRC 32.
Another really notable innovations of EVIRT Italia engineers made possible by the PLANAR™ Rolling Machines is the rolling of splines with circular dies technology.
Due to the full independency between the two pushing heads, EVIRT PLANAR™ Rolling Machines can be used both in symmetrical and asymmetrical pushing operations.
The machine is perfectly fitting any loading and feeding system, without requiring any loader displacement when changing the components geometries.
The PLANAR™ model has been developed to allow fast and precise infeed and throughfeed rolling operations and it can be equipped with two different spindles management configurations:
SYNCHRO version:
each spindle is directly connected to a Brushless motor through a high torque planetary gearbox;
GEAR version:
all the spindles are managed in group through a single transmission moved by an asynchronous motor controlled in frequency (Siemens INVERTER).