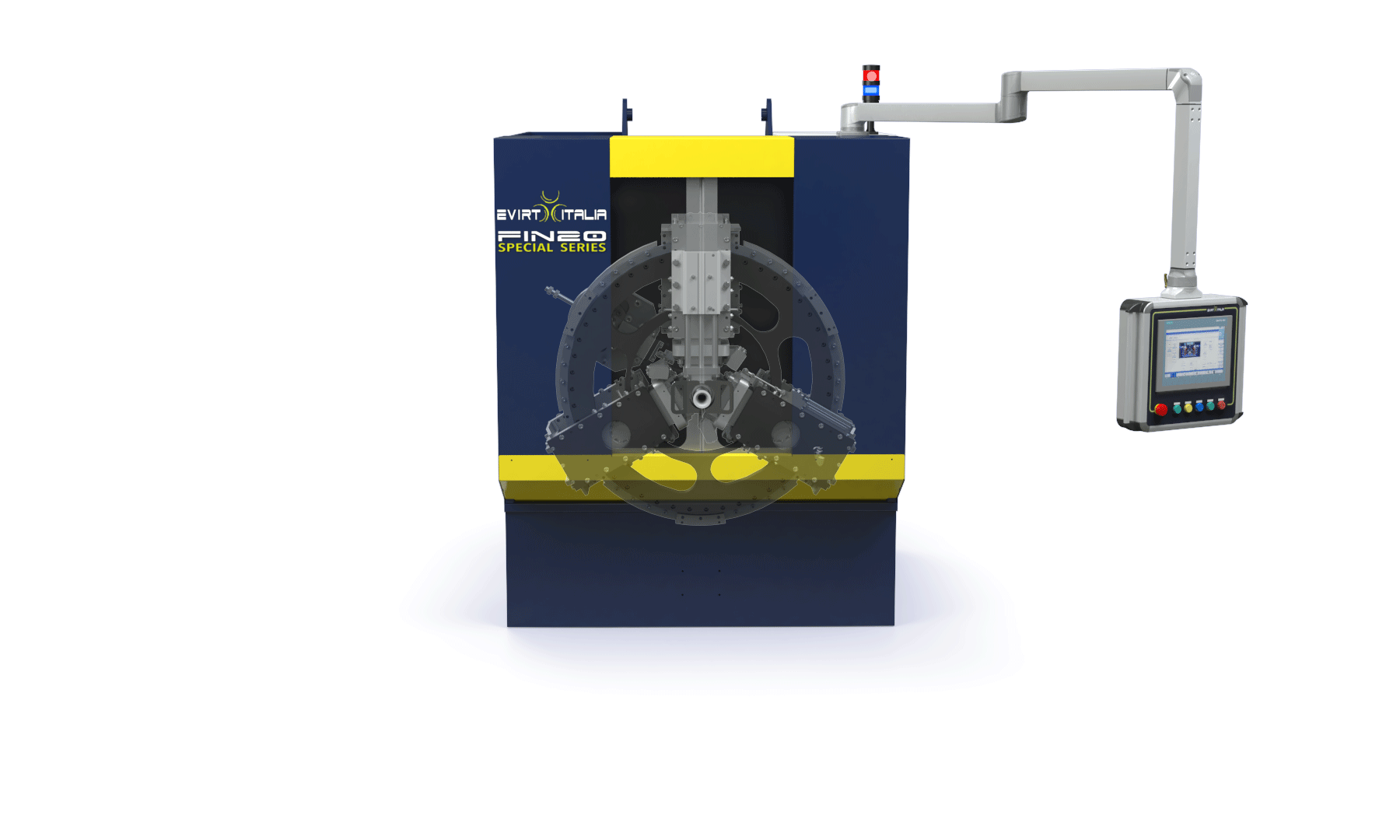 Characterized by the inventiveness and flexibility that has always distinguished the Italian companies, a further service that EVIRT Italia is providing to his customers is the on purpose design and production of Alternative Machines for forming processes.
Based on its long experience in automation and engineering, the EVIRT Italia R&D department, as well as its Technical department, is well known for his ability to supply fully customized projects for customer dedicated machines.
Some famous example of common projects are below mentioned:
FIN TUBES ROLLING MACHINE – FINs Series
The FIN Tubes Rolling Machines represents a specially designed RADIAL Rolling Machines dimensioned and structured to fit all the particular needs of Extruded Finned Pipes' Production.
The main advantage of Extruded Finned Pipes is the easier and faster transmission of the heat on many kind of pipes for internal circulating fluid. Moreover, this rolling process presents notable advantages like:
Lower Production Time.
Lower Production Cost.
Improved Mechanical Properties of material.
Outstanding Surface Quality.
High Precision.
No Material waste.