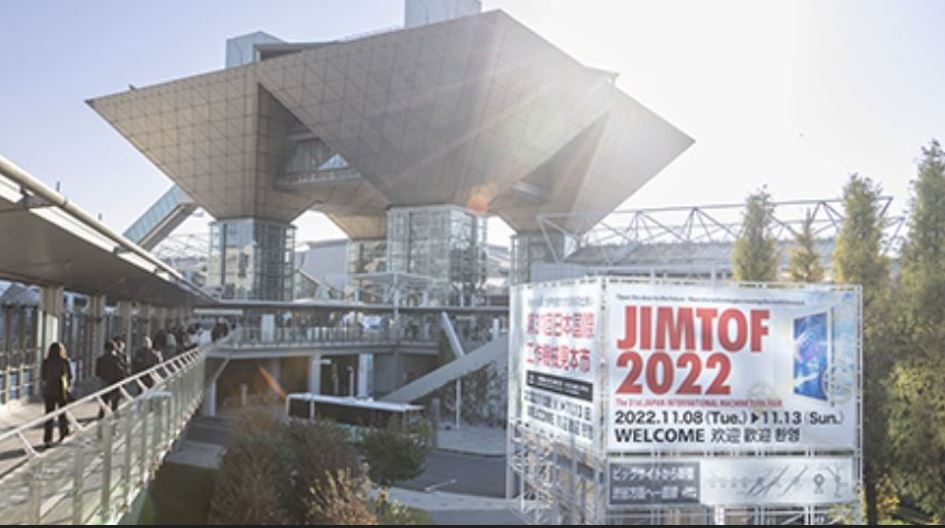 SMART ROLLING MACHINES at JIMTOF Tokyo 2022
The multiple award-winning thread rolling machine manufacturers EVIRT Italia will exhibit in JIMTOF Tokyo 2022, presenting the RADIAL 10 SMART ROLLING MACHINE with CNC and new SMART HMI Interface.
The RADIAL 10 Synchro which will be exhibited in the show is designed for connecting pipes, hydraulic and nuclear pipes, hollow parts for civil use, threaded niples – both tapered and straight.
The RADIAL Rolling Machines series, designed and produced by EVIRT Italia, is equipped with three movable slides directly installed on a fully redesigned and strongly reinforced main frame to increase the rigidity of the structure following dedicated FEM analyses. Thanks to its self-centering capacity, the RADiAL series is the most suitable for the production of cylindrical parts with large diameters such as columns for presses, civil or industrial pillars and components with similar characteristics.
The RADIAL series is characterized by high rigidity and a very high level of automation. The latter, together with a completely redesigned and strengthened machine base, makes the RADIAL series the easiest machines available on the rolling market today. With reference to the same products line, it's important to evidence also the optional that make this line of machines the only one able to perform a complete set-up in a fully automatic and independently way, which is one of the main reasons that made the series greatly appreciated and award-winning. The other aspects that characterize the line are the low energy consumption, the comfort of maintenance and the low operating noise. For further information, please visit our website innovations.