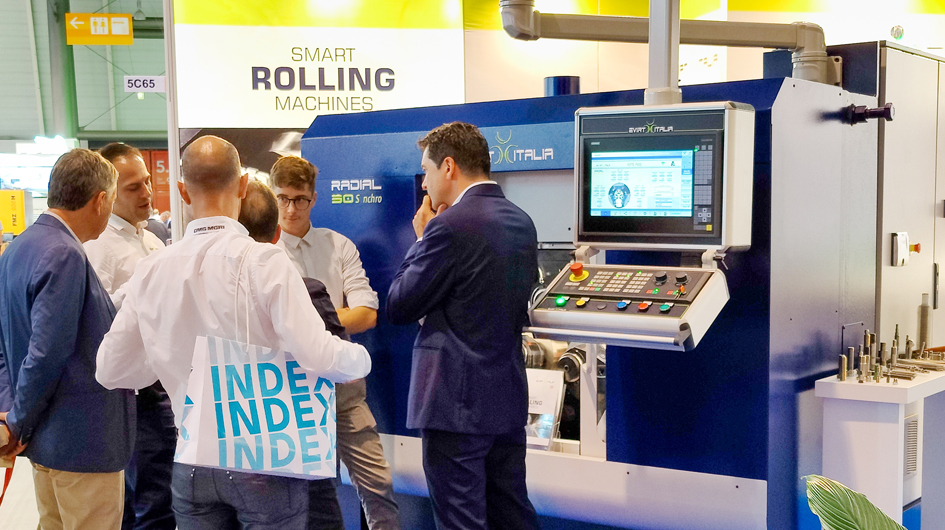 AMB Exhibition Stuttgart 2022
EVIRT ITALIA recently developed and produced a high precision new process for SMART ROLLING MACHINE series designed to roll Exotic Materials and Super alloys to be used in threading Precision Aerospace Bolts.
Evirt Italia participated in the event by presenting the SMART ROLLING MACHINE of the RADIAL series. An experienced and qualified team was present at the stand, ready to welcome the numerous visitors and present them with the technology and innovation studied and designed by the Evirt Research and Development office.
There were numerous guests who took turns on the stand of the Veronese company, in order to get to know its rolling technology and discuss possible new projects: the protagonists on their territory were the German visitors and technicians.
A great opportunity to present "Made in Italy" innovations in a hypercompetitive market like this, it was able to consolidate existing contacts and collect new ones.